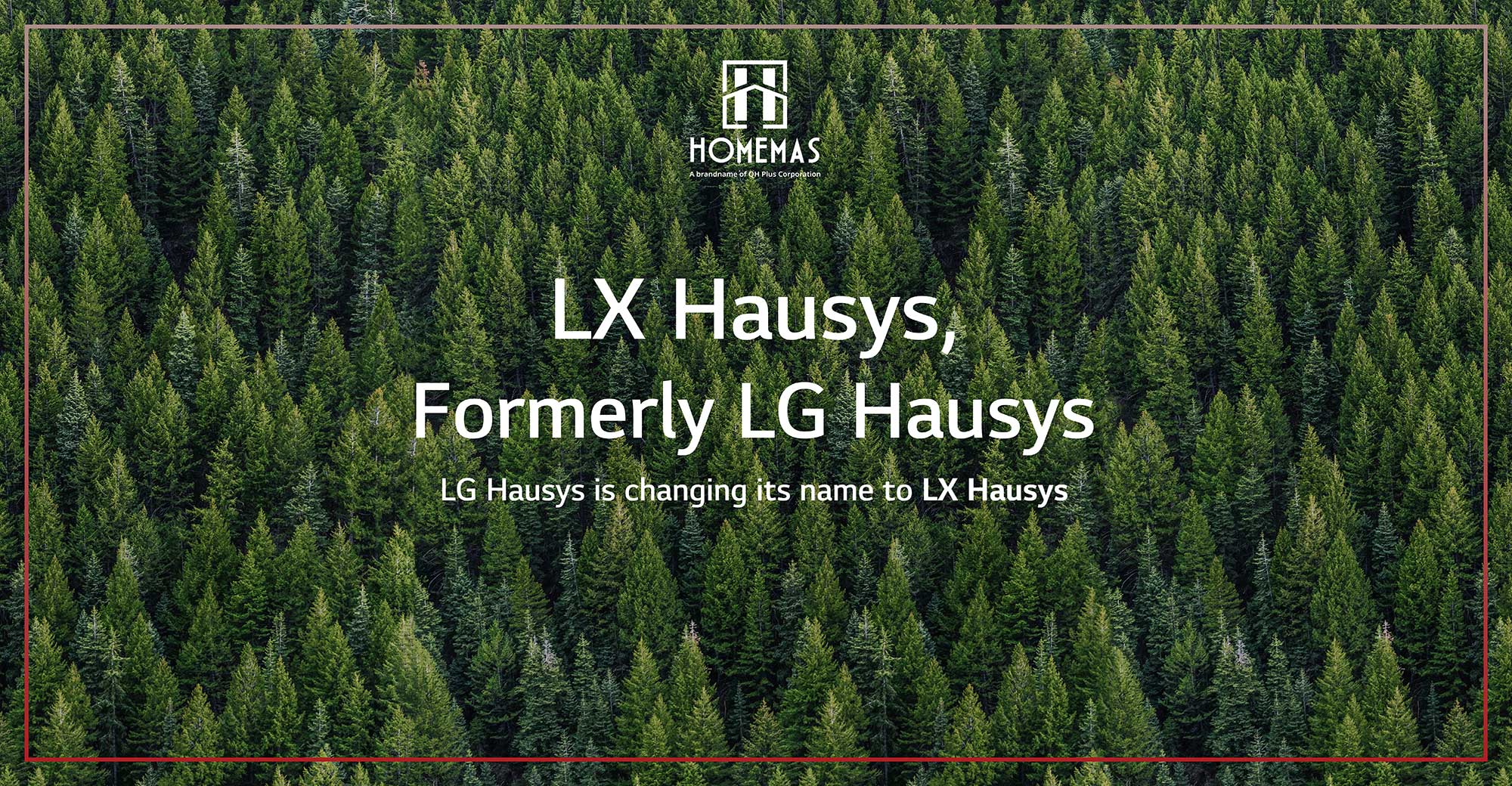 Dear Valued Customer,
Thank you for your cooperation and your support to HOMEMAS, a brand name of QH Plus Corporation. HOMEMAS is the Exclusive Distributor of LG Hausys products in Vietnam.
We are pleased to announce that effective from July 1st, 2021, LG HAUSYS will officially change its name and brand identity to LX HAUSYS.
| | |
| --- | --- |
| Old Name | New Name |
| LG HAUSYS, Ltd. | LX HAUSYS, Ltd. |
| Old Logo | New Logo |
| | |
This change will not impact the quality of products and services that LG Hausys provided before. All product brand names: HI-MACS (artificial acrylic solid surface), VIATERA (quartz-based artificial stone), LVT (vinyl flooring), and BENIF (interior film) remain unchanged.
HOMEMAS is still the Exclusive Distributor of these product lines of LX HAUSYS in the Vietnam market.
Best Regards,
HOMEMAS
-----------------------------------------------
➤ ➤Reference sources:
1. Notice from LG Hausys about the change
2. Documentation on the history of LG Hausys/ LX Hausys
http://www.lxholdings.co.kr/en/index.do
3. The official website link of www.lghausys.com will automatically change to the new link www.lxhausys.com
4. Reference link for global press release
https://www.lxhausys.com/news/view.jsp?seq=65
https://www.bloomberg.com/profile/company/108670:KS https://finance.yahoo.com/quote/108670.KS/profile...