STEEL STRUCTURE - FUTURE OF BUILDING INDUSTRY
Do you want to save costs for big projects?
You want to save construction time for factories and industrial areas?
This is the best ideal solution for you, with lower costs and faster construction time - Steel Structure
___
What is STEEL STRUCTURE?
We often hear of "Steel Structure" when we talk about construction field, especially in those projects which have enormous scale and height. But few people understand the meaning of this phrase, so what Steel Structure means?
It is the metal structure which is made of structural steel components that connect with each other to carry loads and provide full rigidity. Steel structure is wildly used in the building industry, especially in large-scale construction (such as pre-engineered buildings) due to its advantages.
Nam Hung Factory Project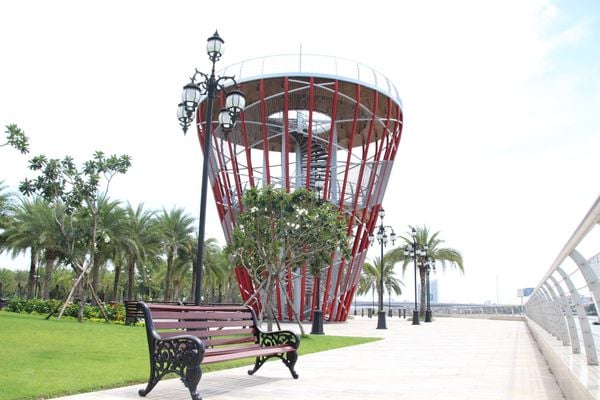 Vinhomes Central Park Sightseeing Tower Project
Because of the advantages that steel structures bring to its users, it's especially become wildly trusted by design engineers for almost every project. If you are in need of utilities that this type of construction provides, you should understand its advantages and disadvantages.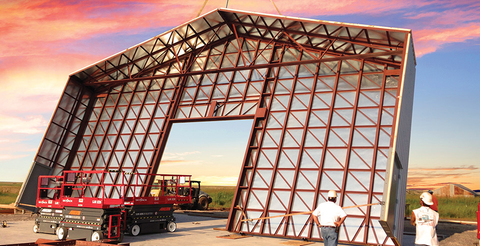 *Advantages:
- High bearing capacity and high reliability: Steel structure is very hard to deform during usage time.
- Simple structure, weight lighter than concrete.
- Easy to transport, construction, and repair.
- High industrialization.
- Sealed, water tightness.
- Cost savings: due to simple steel frame structure, time and construction cost, as well as repair and maintenance costs, are reduced.
*Disadvantages:
- Can be affected by impact of environment and temperature... Therefore, the construction projects using steel structure are often covered by protective, anticorrosive paintings.
- Poor fireproof
- The price quite high compared to other raw materials like woods, iron,...
Now you must understand clearly the answer to the question "what is steel structure" and its advantages, disadvantages. So let's see how the steel structure is in practical uses!