On 9th April 2018, QH Plus have finished the installation of last step for the Spire core on Landmark 81 Tower. Spire Core System has extremely special design includes 10 steel tubes 61 meters, each component weight 16 tons with total volume of steel reach 160 tons, machined by QH Plus at Nhon Trach factory, transported and installed at the height over 400 meters of the tower.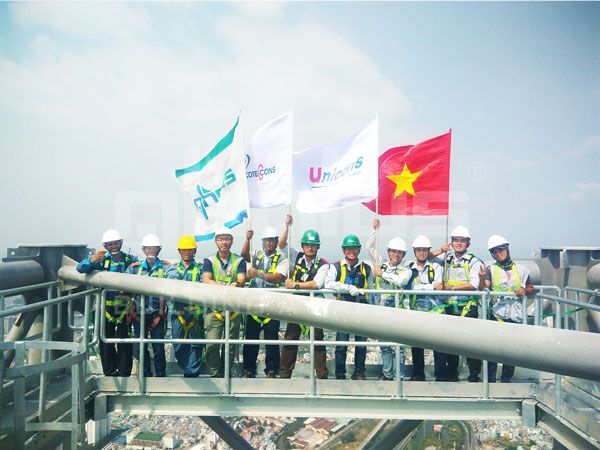 The installation of Spire system was carried out by QH Plus from 24/03/2018 and this is the most difficult and dangerous construction phase. The assembly stage was divided into 2 parts: brought the spire from the ground to the temporary podium at 82nd floor, then lifted into the official position at floor 84.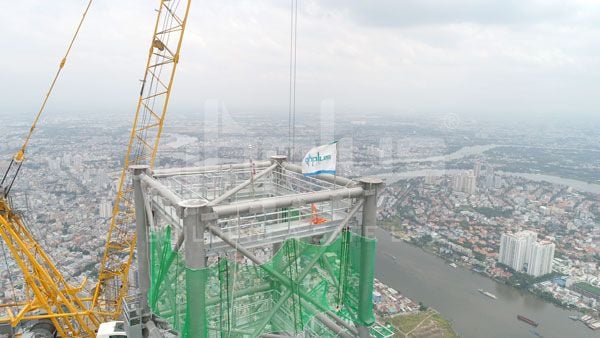 >> Detail process of construction the Spire system on Landmark 81 Tower
Installing blocks of steel structure weight 16 tons of the height 400 meters requires high technical and professional skills, all factors need to be correctly calculated. QH Plus successfully completed the process of construction for Spire system before the progress of 14 days.
QH Plus is proud to be the construction unit of Vietnam steel structure, trusted by Coteccons and Vingroup, to be the outsourcing unit and supply all steel structures for Landmark 81 record tower.